In Alma, from Top blue menu bar, click Analytics -> Design Analytics , that will open analytics window in another browser tab.
In the Analytics window, click Catalog, in Folders panel, navigate to your library folder, in this case is Shared Folders/Vanderbilt University/Reports/Central Library folder.
Find the report you needed, in this case is  checkout stats for call number range report, click Edit link.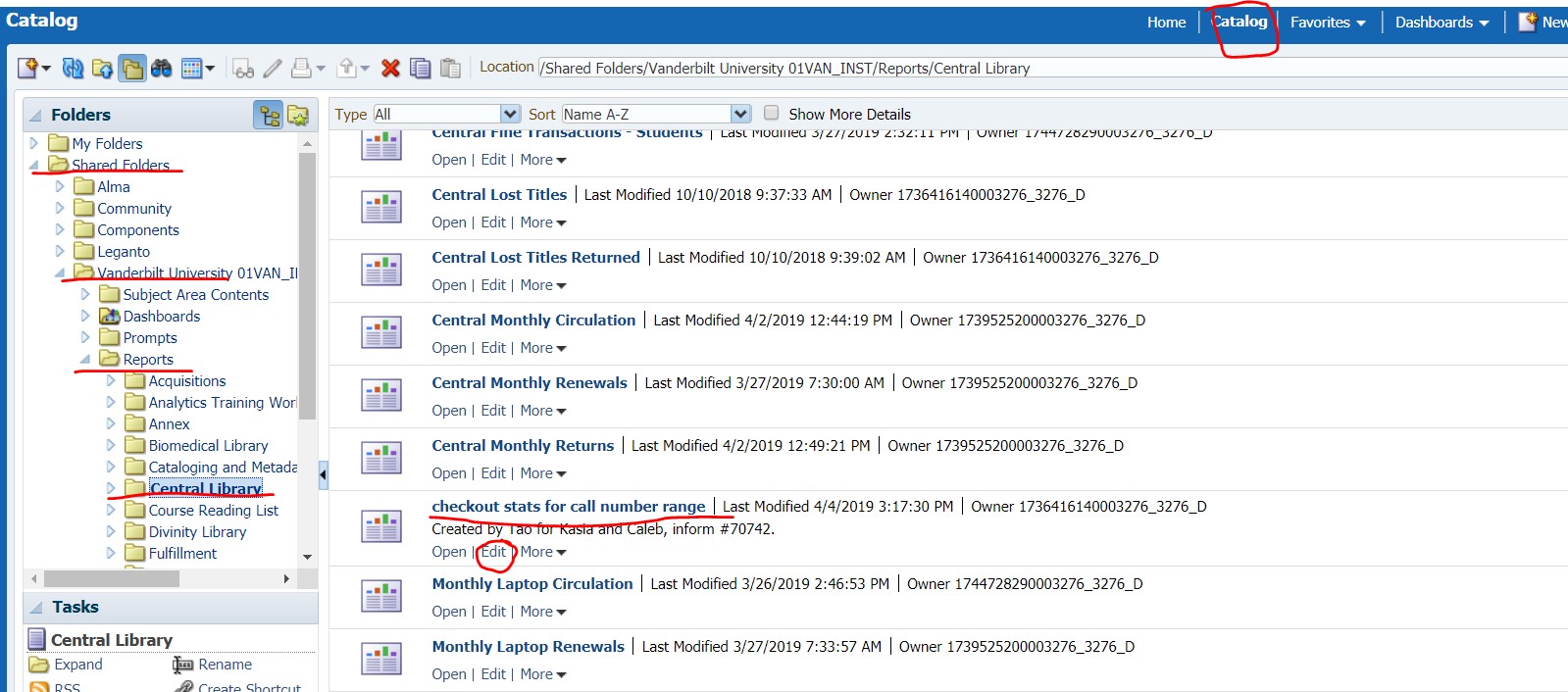 In the next page, Go to Criteria tab, in the Filters panel, hover over to call number criteria, wait for the pencil icon to appear, click it to updat your call number range.    Navigate to Result page to see the result report.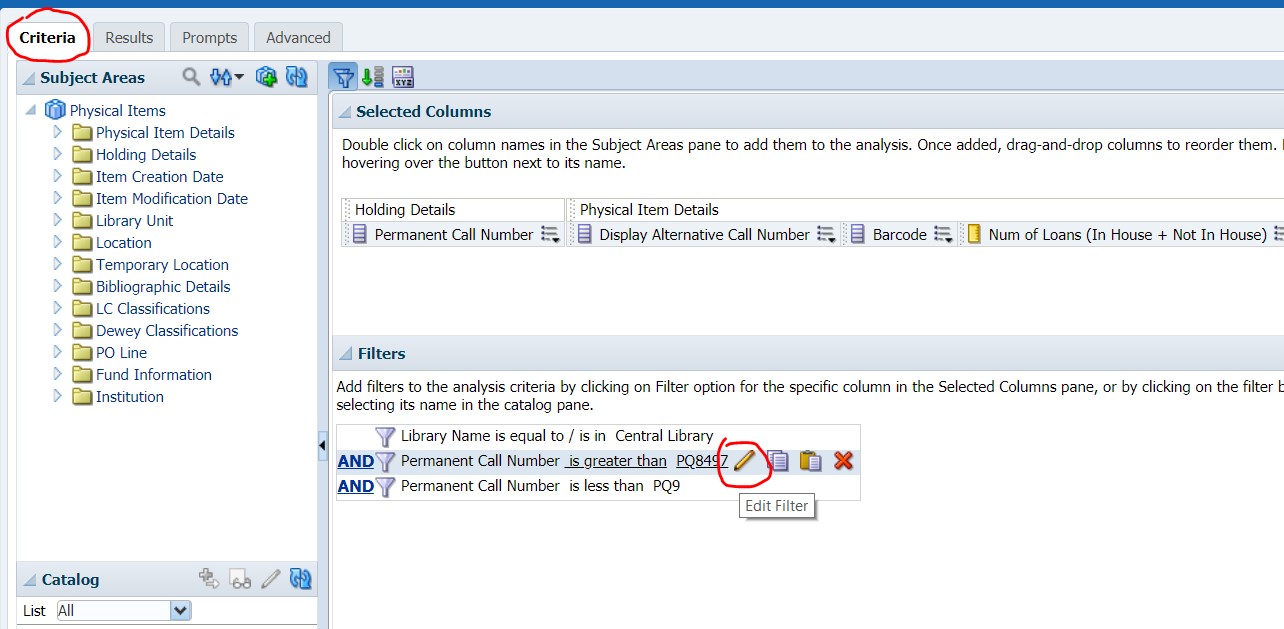 To save the report, go to Results tab, click the Export icon, choose Excel 2007+ or CSV format.

The report will be downloaded to your computer download folder as Excel or csv file.